议程下载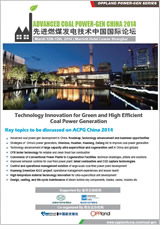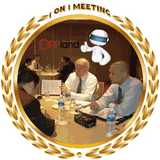 Sponsors
加拿大Proto公司是全球领先的X射线衍射残余应力分析仪制造商,其产品iXRD和LXRD采用专利的光纤基固态位敏探测器,体积小、重量轻,特别适合航空零部件尤其是疑难材料如钛合金和高温合金等的残余应力测量,是目前市场上唯一一款满足最新欧盟标准EN 15305-2008和美国标准ASTM E915-10的专业残余应力分析仪。
加拿大Proto公司同时提供生产用劳厄法单晶定向仪,该仪器采用最先进的面探测器,对叶片尺寸没有限制,可在1-2分钟内完成一个零件的测量。
爱派克测试技术(上海)有限公司是Proto应力仪和单晶定向仪在中国的总代理和技术服务中心,目前已销售Proto应力仪47台,其中23台用于航空航天及相关企业。
OPEN MIND Technologies AG 是 CAD/CAM 软件和后置处理器的领先开发商,其产品可用于设计和制造复杂的模具与部件。 OPEN MIND 提供众多产品,从铣床标准部件的 2D 特征导向型解决方案到 5 轴同步加工的软件,应有尽有。
凭借广泛适用于汽车、工具和模具制造、机械工程、医疗和航空业、钟表和珠宝业的 hyperMILL® 软件,OPEN MIND Technologies AG 的业务遍及亚洲、欧洲和北美的所有重要市场。

Pentair is a manufacturer and supplier of a suite of products and services totally focused on the provision of solutions to industry and, as importantly, the environment.
Whether air, gas or water, Pentair has the solutions and the ability to monitor, record, display, decipher and deliver data meaningfully and in the manner most appropriate to the client.
Pentair through its brands Goyen and Mecair are the global leaders in products and solutions for dust collectors since the early 1970's. We offer the best and most efficient reverse pulse jet filter cleaning solutions for dust collectors.
http://www.cleanairsystems.com/


Shanghai Filtrair Air Filter Co., Ltd. is a joint-venture established by Filtrair BV, Netherland, Shanghai Volkswagen Allied Developing Co., Ltd. and Sate-owned Capital Investment Co., Ltd. of Huinan Town.
Filtrair is capable of supplying wide range of filters. In the field of GT, Filtrair provides the hydropleat and the blue sea filter. For example, Turkey company produces the hydropleat for GE Oil & Gas. United emirates company supplies the hydropleat to GT plants in the Middle East – Gulf Area – Adgas and Nothern. Europe company not only sells the hydropleat to GT stations of RWE power and GDF Suez in the UK, but also cooperates with air intake house builders for GT systems for Siemens and Ahlstom where we are selling Filtrair Drop Safe Pocket and promoting Hydropleat as well.

Beijing Hi-key Tech Co. Ltd (for short as Hi-key Tech) was founded in 1996, who is a Professional Engineering Software and Service Provider.Hi-key Tech. has branches in both Beijing and Shanghai. To better serve our customers with quick response, we have also set up offices in Chengdu, Wuhan,Guangzhou and Xi'an.
Hi-Key Tech. has committed to provide the first-level support & services for the high-tech industries in China, such as aviation and aerospace, shipbuilding, weapon, nuclear power, automobile, power equipment, chemical engineering, oil & gas , new energy utilization etc.via providing the advanced CAE and information management solutions to our customers, which enhances the development level of products, reduces the cost, shortens the time of product development and keep them ahead of the intensive market competition.
http://www.hikeytech.com/En
http://www.yanfabu.com

The Nord-Lock Group is a world leader in bolt securing systems. Our unique combination of innovative products and expertise enables us to solve the toughest bolting challenges. Nord-Lock bolting solutions include multifunctional wedge-locking technology, wedge-locking technology, Superbolt™ tensioners and Expansion bolts. Our high quality products are manufactured at state-of-the-art production facilities in Sweden, Switzerland and North America. We are able to meet your needs quickly and according to the highest standards – our certifications and independent approvals include: AbP, ABS, DIBt, DNV and TÜV. More than just a range of products, the Nord-Lock Group offers real value from the design to the operation & maintenance of your equipment with the support from Nord-Lock Performance Services. We add value throughout a project and ensure that your bolting application will pay back multiple times. With Nord-Lock offices around the world and several Technical Centers available for customized tests, we are close to our customers. Our experienced staffs of engineers and bolting experts are always ready to help you realize safe and efficient bolting. Nord-Lock is a company you can trust to find the right solution for your bolting needs.