Get Event Brochure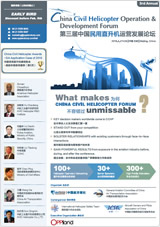 Media Partners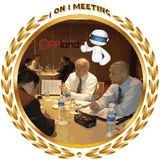 Sponsors
Pre-event benefits:
1.Your company name and logo will be posted on the event website with the hyperlink to your website
2.Your company brief introduction will be posted on the Sponsors Page on the event website with hyperlink to your website
3.Your company name and logo will be inserted appropriately with the title of Various Sponsors within all the promotional materials including event flyer, fax and email cover, event hard-copy advertisement etc.
4.Your company news will 2 or 3 times present to our 20,000 accurate customer database through email blast and AD.
5.Preferential logo present to our strategy partner's marketing campaign.

Mid-event:
1.You will have the chance to speaking during the event.
2.Open the wishing list that we can invite your targets to join with you.
3.More free tickets that you can invite your clients to with you.
4.4㎡ space that you can exhibit your products on site and you will have the chance to upgrade your booth to deluxe free.
5.Your company name and logo will be displayed on the event backdrop, the cover of the event proceedings on site;

Post-event:
You will receive a full-sheet attendee list two weeks after the event.
Any enquiries about sponsorship, please contact:
Carrie Dai
Tel: +86 21 5058 9600
Fax: +86 21 5058 5987
Email: carried@opplandcorp.com

TracWareis recognised as a leading designer and supplier of Aviation MRO Process Control Software. TracWare's flagship application – AeroTrac™-is used by over 70 customers worldwide, including 3 sites in China. Our clients range from small businesses to corporate organisations. AeroTrac™ has a proven track record of managing and improving performance within a variety of MRO disciplines, including aircraft maintenance and continued airworthiness management(specialising in rotary-wing), engineand component repair &overhaul, OEM and parts distribution. The application seamlessly integrates the Technical, Financial, Commercial and Logistical business processes. TracWare also provide expertise to help successfully implement the software.

China Minsheng Investment Corp., Ltd.(CMI ) is a large private investment company organized by All-China Federation of Industry&Commerce(ACFIC) and launched by 59 well-known private enterprises throughout China. CMI was established and registered in Shanghai in May 2014, with a registered capital of 50 billion RMB. Our businesses encompass equity investment, equity investment management, business consulting, financial consulting, industrial investment, asset management and investment consulting.

海丰通航科技有限公司(简称"海丰通航")成立于1992年12月,作为国内唯一从事航空器保障系统集成的国有单位,海丰通航长期承担军用航空器保障系统及装备的科研、生产和工程服务工作。在通用航空器保障系统集成、通航机场规划设计、通航信息化建设等方面具有丰富的工程经验,特别是航空应急救援保障、野外作业机动保障、通航机场建设、低空监视与服务等方面具有大量的技术和产品储备。

Dallas Airmotive and H+S Aviation are leading OEM-authorized maintenance, repair and overhaul organizations specializing in gas turbine engines. Our authorizations include 80% of the engines used in business aviation and two-thirds of the engines used in the worldwide rotorcraft fleet. Visit www.dallasairmotive.com or www.hsaviation.co.uk for more information.

LaBrOs Engineering GmbH has in it's disposal a team of experts in the fields of simulation, engineering, programming and project management. In 2012 LaBrOs Engineering opened up once more the department of leisure simulators.
Helicopter range of simulators feature an external spherical visual system and a fully enclosed cockpit with dual pilot instrument screen and controls. Flight & Navigation Procedure Trainer for civil and military basic and advanced training on light single & twin engine turbine helicopters.

Trakka Systems 创凯系统专于设计,制造和销售先进的高性能搜索灯,陀螺稳定摄像(光电吊舱)和光学技术解决方案。创凯系统产品广泛用于多种海,陆,空之任务,包括:执法,搜救,边防,监控,侦察,交通指挥,高清航拍和电力/油/气巡线。生产基地设于澳大利亚和瑞典,在欧洲,美洲,非洲,中东和亚洲均有销售服务和维修设施。

Incorporated with a registered capital of RMB 50 million in August 2004 at Beijing, Air Union Insurance Brokers Co., Ltd. (AUIB) is a CIRC-approved joint venture specialized in high-risk and special risk insurance solutions. With its revenue among the top insurance brokers in China, AUIB enjoys a nationwide network covering major cities including Shanghai, Guangzhou, Chengdu, Kunming, Xi'an, Jinan, Shenyang, Shenzhen and Chongqing. AUIB's clients covering 38 domestic airlines, 122 large and medium-sized airports, air traffic management bureau of ACCA and other clients in civil aviation industry. AUIB also serves 109 general aviation enterprises and 21 police aviation units.


Ideagen help the world's leading brands to improve operational performance, avoid unwanted surprises and maintain a high integrity. With more than 300 customers across the globe, Ideagen is a market leader and innovator in aviation safety, quality, risk and performance management solutions.
The group's three core Aviation products; Q-Pulse, Gael Risk and Gael Enlighten are specialised Aviation software products. Our products, solutions, and services are proven to deliver operational efficiency, reduce exposure to risks, drive compliance and protect brands.