We endeavor to produce and operate top level business events aiming to be the premier platform for business networking and generation in Asia market. Our dedicated business events are from Aviation, Electricity and Renewable, Transportation, Communication and Pharmaceutical. Our producers have more than 5 years international conference production experiences. We are also the official member of Shanghai Convention & Exhibition Industries Association.
Oppland is a rapid growing communications carrier with a proven track record in Asia and a longstanding reputation for quality and reliability.
We are ideally positioned to be your one-stop solution provider, delivering a range of networking and branding services. Let us help design your future with our cutting-edge conference solutions and comprehensive support!
Corporate Video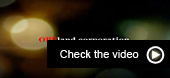 Event Management Case Study